What happens when you don't have dedicated WordPress support?
We always hold customer support a priority when buying a product or service. In fact, many of us would choose not to purchase from a brand that doesn't provide adequate support.
Having no one to fall back on when you need assistance is undoubtedly a frightening thought. And if you are a business, that could even mean losing your revenues.
Businesses may choose to self-manage their WordPress hosting to save money. You may also be forced to manage a website when you select a cheap hosting provider or plan. Unfortunately, that means doing away with a team of experts who keep an eye on your website and provide support.
While such a move may seem affordable at first, you are bound to regret your decision later. Without support, you have no one to approach to help you out. Unless you have technical knowledge, you can't even make changes to your website or database.
You have to hire a professional every time, which will keep on adding to your costs.
Additionally, you will experience many challenges along the way. Below are some of the most common challenges you can face if you don't have dedicated WordPress support.
1. Not Knowing What is Going On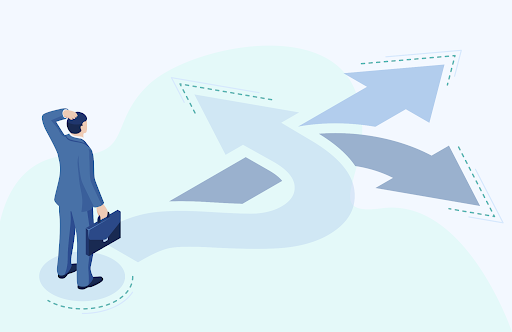 Website owners can develop a communication gap with hosting providers on self-managed WordPress plans. As a result, they don't always know what is up with their site.
Maybe you see your website is taking more time to load. However, you have no way to find out why that is happening. Therefore, you cannot even proceed to fix the problem.
Not knowing how to manage your website can be a nightmare. On top of that, you don't even have a support team to help you out. As a result, you are always in the dark about what's going on with your website.
Let's say you buy a car but don't know how to drive. Naturally, accidents are bound to happen if you take to the roads with your inability to drive.
In addition, you may not have enough mechanical knowledge to understand what's going on inside the engine. Therefore, you cannot make out what is wrong when your car gives up in the middle of the road.
Sadly, the same is true for your website when you cannot or don't know how to manage it.
What to do:
You need a level of technical knowledge to manage your site. If you don't have support, you should invest time in learning. Many online resources like articles and videos can help you learn the basics.
Additionally, learn how to read website logs to detect issues with your site. Further, develop an understanding of how web servers like Nginx or Apache, the HTTP protocol, and TCP networking work.
However, some of you may not have the time or interest to do things yourself. Lodus is always here if you want WordPress experts to manage your website. You can also enjoy dedicated support and stop worrying with our managed hosting.
2. A High Learning Curve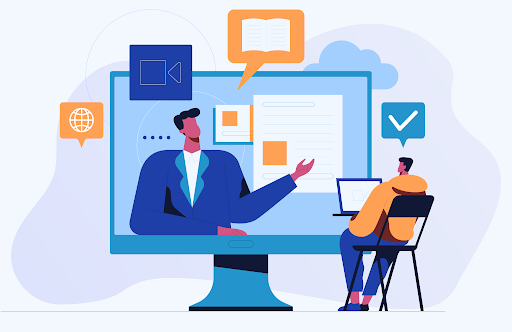 You need to intimately understand all the different components of your website and their relationships if you want to give up WordPress support. However, that comes with a steep learning curve if you have no idea about hosting or how a website works.
You will need to devote some time to hone your WordPress management skills. It is possible to learn for free using online resources if you are patient enough. Start with how to use WordPress and slowly progress to advanced topics.
You will also need to learn about various things like:
Editing and configuring plugins and themes
Creating backups
Deciphering website logs
How to optimize your SQL database
The list is quite big once you start getting into smaller details. However, the above should be enough to start you off.
Pro tip: You can also use a few tools to manage your website using a dashboard. A simple Google search can help you discover many such options.
Our team at Lodus is also available to help you manage your website with our managed hosting plans. We also provide dedicated WordPress support to let you focus on business growth.
3. Inability to Make Website Changes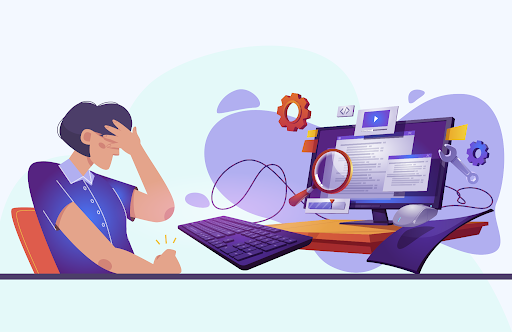 You may need to make changes to your website for several reasons. Let's say you're not happy with the payment providers of your online store. You have partnered up with a new company and want to add it to your payment options.
However, you have no idea how to do that!
You may need to edit or make changes to your website countless times during your ownership. Some may be as simple as changing the text in your CMS, while others can be pretty challenging. Unfortunately, the process can get more complicated when you don't even know where to begin.
The same is applicable for website customizations. You won't be able to integrate custom workflows or services if you don't know how to go about it. The same applies to customizing themes and plugins that you need to run your website.
What to do:
The only way to get past this challenge is to hire a web developer. They will be able to make the required changes to your website.
However, you will also need to pay every time you want to hire professional expertise.
Otherwise, you can leverage our developers' expertise in WordPress. Contact us about your project and its requirements.
4. No Way of Troubleshooting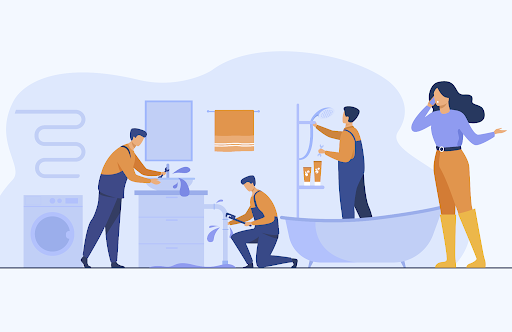 Your website can suffer a range of performance issues and bugs over time. Maybe, your website takes longer to load than before. Or, maybe your website has stopped sending order confirmations to customers after they checkout.
Worst of all, your website can even become unresponsive or fail to load.
Sadly, an unresponsive or sketchy website is not going to impress your clients. Additionally, businesses can run up huge costs if their website is down. On average, website downtime costs organizations $10.6 million every year.
The amount may be less for small businesses but can add up if you have frequent issues.
What to do:
The first thing you should do is to take a look at your website logs. It will help you zero in on the exact cause of the problem.
You may sometimes receive alerts from your provider or website when something is wrong. The alerts can provide essential clues to what's wrong and how you need to approach the issue.
The only other way is to hire a web developer to save you from jeopardy. Of course, you can also contact our team, no matter how complicated or complex your problem is.
Our managed hosting is meant to keep you covered.
5. Website Update Issues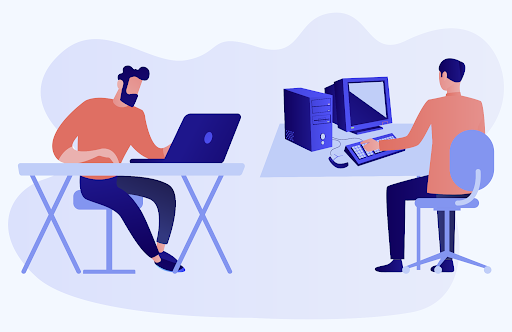 Outdated WordPress core software, website themes, and plugins can become a security challenge for businesses. They can provide a loophole for hackers and cybercriminals to compromise your systems and data.
In fact, outdated software and plugins are the reason behind 86% of website hackings.
You need to keep your WordPress, theme, and plugins updated to protect your website. Using the latest stable versions of resources is also necessary to enjoy the best performance.
Businesses don't need to worry about updates when they have dedicated WordPress support. However, the same is not true for entrepreneurs who manage their websites.
You will be solely responsible for updating your themes and plugins.
What to do:
You should really know what you're doing before updating WordPress. Else, you may cause permanent data loss or interruptions for your visitors.
Updating WordPress is not a hassle if you have the expertise. You can even update your core software using a single click. Just navigate to the Updates tab in your WordPress dashboard.
Next, click on the Update Now button.
Always create a backup before you update your WordPress software. Include all files, images, videos, and website content in your backup to reduce the risk of data loss. Check the backup to ensure all your data is present.
Therefore, if something goes wrong while updating, you can restore your site using the backup.
The above steps are ideal for updating WordPress easily. Now, let's talk about updating WordPress plugins. You will have to take care of the task if you didn't opt for WordPress support.
However, don't worry as we've got your back!
Updating your plugins or themes is fairly straightforward. You will receive notifications when an update is available for your plugins on your dashboard's Update and Plugins tab.
You can then choose to update plugins individually or in bulk. Just navigate to the plugin tab and choose Update from the drop-down menu on top. Next, click on Apply next to the menu.
6. Inadequate Logging and Website Monitoring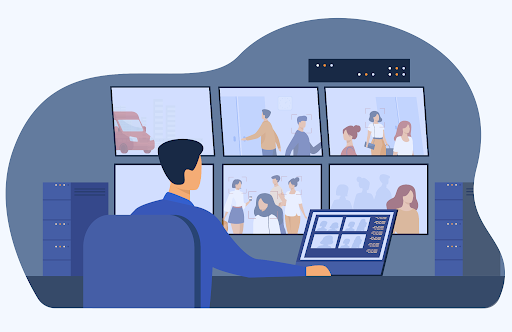 Website monitoring and logging are two vital steps to ensure security and performance. Without monitoring, you will never know if a hacker attacks your website at 3 am.
Worst of all, you won't have an audit trail to follow when something goes wrong, and you want a quick diagnosis.
Our dedicated WordPress support comes with foolproof website monitoring. We use a range of tools to keep an eye on our clients' websites. As a result, we can spot any issues or attempts of intrusions instantly and take immediate action.
However, that's not possible on self-managed plans. You have to take charge of monitoring your website and detecting threats and bugs. Additionally, you will also be responsible for getting things back to normal.
What to do:
Similar to troubleshooting, you should start with your website logs. It will help you find out what is wrong to determine what you need to do. You can also fall back on your monitoring tools to generate more insights about an issue.
Next, you will need to devise a solution based on what went wrong.
At Lodus, we maintain extensive logs for our managed hosting clients. We invest in additional storage to keep your website logs safe and ready for investigation. If anything goes wrong, we can quickly search through the information and get to the bottom of the issue.
7. Poor Website Performance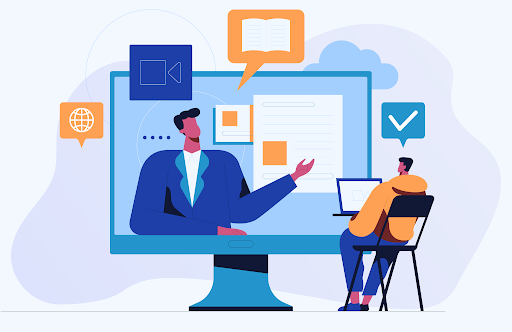 Your WordPress website may need tweaking from time to time to keep up its performance. You may also need to configure or optimize your website components to achieve the best results.
For example, your website performance can take a dip due to a complex plugin. Or, you may notice a drop in loading speed as you add more multimedia files.
Each situation demands a different approach based on the root cause.
What to do:
The only way to overcome this problem is to learn how your website works and different optimization techniques. Then, with experience, you will be able to tweak and tune your website.
You can also hire a web developer to fix any WordPress performance issues. Or contact us for a free 30-minute consultation.
Businesses can experience a range of difficulties if they are unable to manage their website. However, there is one way to eliminate all worries and let experts take over.
Choose Lodus Managed WordPress Hosting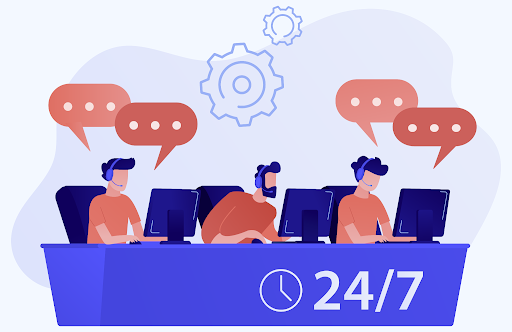 Our managed WordPress hosting comes with dedicated WordPress support. You will not have to worry about any of the above problems as you have experts on the job.
At Lodus, all our managed hosting clients get quick support from WordPress experts. You will never have to encounter a call center agent who can only help with what's written on a cheat sheet.
Our experts will dive right into the matter, unearth the cause, and implement a fitting solution.
Additionally, you will always be in the loop and stay updated about your website. We will notify you when we detect a threat or something wrong.
Moreover, our team can help you troubleshoot bugs and make changes to your website, especially those that are technically challenging.
Lodus will also update your software, themes, and plugins if you prefer that (in extended support plans). You will never have to worry about outdated resources or security gaps. We will make sure your website is secure and ready to ward off threats.
Our team also uses advanced monitoring tools and stores your logs for more than a year. So you can safely entrust your website in our hands and enjoy peaceful nights.
We will always be alert and ready to help you generate business without interruptions. Contact us today to get your WordPress managed hosting or shoot us your queries.